What action will India take against Pakistan?
New old warnings from India to Pakistan
The Indian military is still on alert and will continue to defend the country and its people "resolutely", said Raveesh Kumar, spokesman for the Foreign Ministry in New Delhi. Pakistan has still not taken "credible" measures against "terrorist groups" that could operate "with impunity" from Pakistan. The "widespread presence of terrorist camps" in Pakistan is "publicly known" at home and abroad, said Kumar.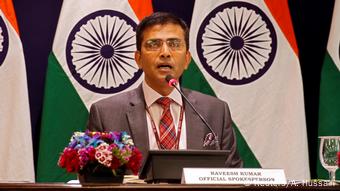 The Indian Foreign Office spokesman Raveesh Kumar
According to Pakistani information, the authorities recently arrested at least 44 people there, including the brother of the leader of the Islamist group Jaish-e-Mohammed (JeM). Accordingly, some facilities have also been shut down and assets that are said to belong to outlawed organizations have been frozen. According to Kumar, this is not enough.
Escalation spiral
The conflict between the atomically armed arch-rivals India and Pakistan had escalated dangerously recently. A good three weeks ago, 40 Indian security forces were killed in an attack in the Indian part of the controversial Kashmir region. The Islamist group JeM claimed responsibility for the attack. The Indian army then flew air strikes on a camp in Pakistan which, according to Indian accounts, belongs to the JeM.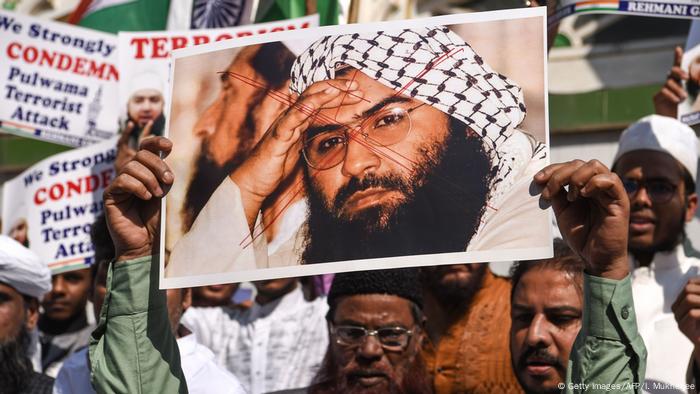 Indian Muslims protest against Pakistan and JeM leader Maulana Masood Azhar after the attack in mid-February
As a result, Pakistan also deployed its air force last week. Both countries stated that they shot down fighter planes from the other country in a military confrontation over Kashmir. An Indian pilot was captured but released two days later. Fighting at the unofficial border in Kashmir resulted in deaths and injuries.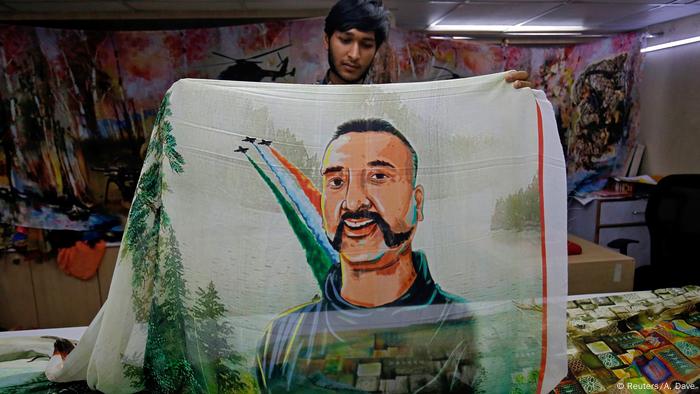 Saris with the portrait of the pilot who was held captive in Pakistan for two days are already being sold in India
At the same time, Foreign Office spokesman Kumar also announced a gesture of relaxation: the top Indian diplomat would return to Islamabad. Pakistan had announced earlier this week that it would send its high commissioner back to New Delhi.
ust / se (dpae, afp ap)