Pakistan is an ally of the US
Guest Commentary: USA and Pakistan - Fluctuating Relationships
The Washington visit by Imran Khan, head of government of the difficult American alliance partner Pakistan, went smoothly and without causing major waves. Most attention - not surprisingly - was one of Donald Trump's spontaneous ideas, which he told the press: he was ready to mediate in the Kashmir conflict. As is well known, India rejects any foreign role in the Kashmir conflict with Pakistan, and Trump later distanced himself from his advance.
More important is the question of whether the meeting can give US-Pakistani relations a new and lasting boost. Five points are crucial for this:
First, will the good atmosphere continue?
This will require more mutual trust, trust that has suffered greatly in recent years. Just think of Pakistan's game of hide-and-seek over its nuclear weapons program and its problematic relationship with terrorist groups, as well as the secret US operations in Pakistan. High-level talks and sustained dialogue are essential to achieve real improvement in bilateral relations. Unfortunately, however, they are difficult to implement because Trump also prefers "deals" to long-term strategic considerations in foreign policy.
Second, will Islamabad do more to promote the peace process in Afghanistan?
Afghanistan is likely to have been a central theme at the meeting between Khan and Trump. Washington absolutely wants to get Islamabad to do more to make the current talks with the Taliban a success. The only problem is that the Taliban in Afghanistan are negotiating from a position of strength and see no need to act on the wishes of anyone, including their patron Pakistan.
Third, will Washington offer economic incentives to Pakistan?
The White House has at least signaled that more is possible in terms of trade and economic cooperation - if talks with the Taliban progress and Pakistan does more in the fight against terrorism. In view of its ailing economy, Pakistan is very interested in American involvement. Khan brought his commercial advisor to Washington and made appointments with major US companies. Even small steps by the US in this area - even if they are just more frequent meetings within the framework of the existing framework agreement on trade and investment (TIFA) - could induce Pakistan to cooperate more closely on the Afghanistan issue.
Fourth, what would affect the most if relationships improve?
A terrorist attack with many (US) deaths in Afghanistan or India, an important US ally.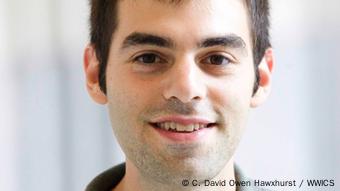 Michael Kugelman of the Woodrow Wilson Center in Washington DC
If Washington were to identify those responsible for such an attack in Pakistan and its security apparatus, bilateral relations would be massively damaged. Because that would make it clear from the US point of view that Pakistan is not taking strong and irreversible measures against terrorist groups from its own ranks that threaten American or Indian interests and human lives.
Fifth: How can the different interests be brought under one roof?
Pakistan clearly has greater expectations of an improved bilateral relationship than the USA. Islamabad wishes for a completely new beginning and a broadening of relations; The US is primarily concerned with more Pakistani support in Pakistan and with clear action against terrorist groups. Whether and how both sides will manage to reconcile these different priorities will be the decisive question for the future of this highly fluctuating relationship.
Guest Author Michael Kugelman is a Senior Program Associate for South Asia at the Woodrow Wilson International Center for Scholars in Washington, DC.