Which countries have the greatest people
The largest countries in the world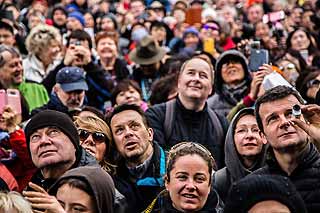 The question of the largest country in the world is a bit problematic in itself. If you take most of the inhabitants or the largest area, both comparisons do not include small states such as Hong Kong or Singapore, although they themselves play an immense role in our western world.
In terms of population, Germany is in 18th place. With an area of ​​only 357,580 km², we are only 65th in a global comparison.
Incidentally, the list of the smallest countries is headed by the Vatican.
▼ Ranking by residents
▼ Ranking by area
The largest countries by population
The largest countries by area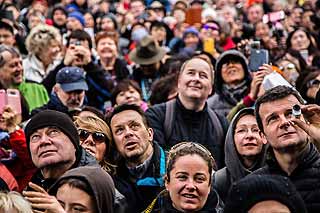 It is noticeable that the first places in both rankings are quite different. Only Russia, the USA, China, Brazil and India are in the top 10 of both tables. It is noteworthy that all of these countries have large uninhabited desert or mountain regions. Settlement is therefore primarily concentrated on large metropolitan areas with an enormous population density.
India and China
are by far the most populous countries and the only ones with more than 1 billion inhabitants. Together they make up about 36% of the total population and occupy 9% of the habitable surface of the earth. It is assumed that India's population will continue to grow in the next few years and will be larger than China's in 2025.
Russia
however, it is by far the largest country on earth in terms of area and extends over a length of more than 9,000 km. With 17.10 million km² it only takes up a little more area (11%) than China and India combined. The proportion of the world population, on the other hand, is only 2%. Large parts of Russia consist of deserts and permafrost areas. Only 23% of the area is west of the Urals (the border between Europe and Asia), but 85% of the population live here. Only 27% of the population lives outside of cities.
Bangladesh
is the only country in the entire list that has 163.05 million inhabitants on a relatively small area of ​​only 147,630 km². For comparison: Germany has only about half as many inhabitants, but is almost two and a half times as big. With 1,104 inhabitants per km², Bangladesh is the only country in the world that occupies a top position in terms of population density.
* Greenland is not an independent and sovereign state, but the territory of the Danish Kingdom. You can read more information about the definition of a country in our article What is a country?
Country QuizCountry CodesCSV DownloadsWhat is a Country?
Imprint Data Protection
All information without guarantee © Laenderdaten.info